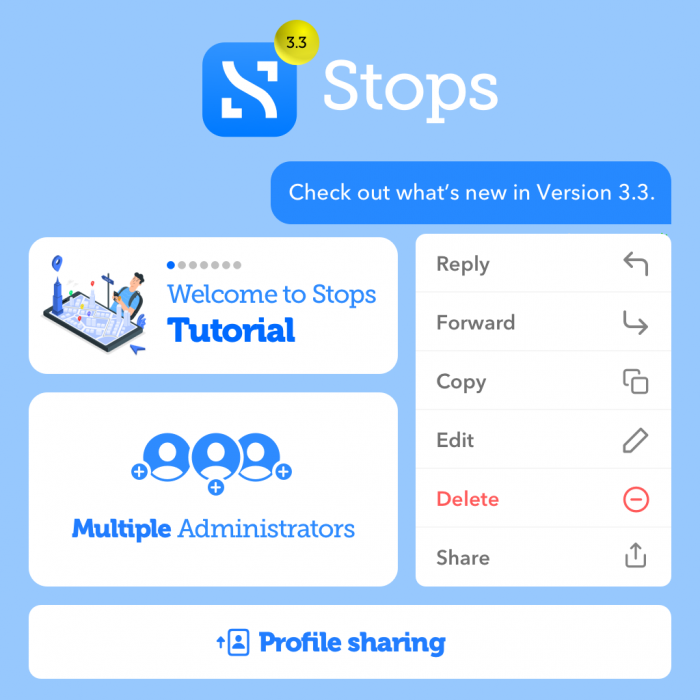 This week we released Stops version 3.3.
We know, we know. Versions 3.0, 3.1 and 3.2 were so packed you still haven't had time to explore everything yet.
But 3.3 has some important new features we'd like to make you aware of.
New Tutorial
Upon entering the tap you'll find our brand new tutorial. At the end of the tutorial, you'll be offered to create your first stop. You can always access the tutorial from your App Settings located in your My area.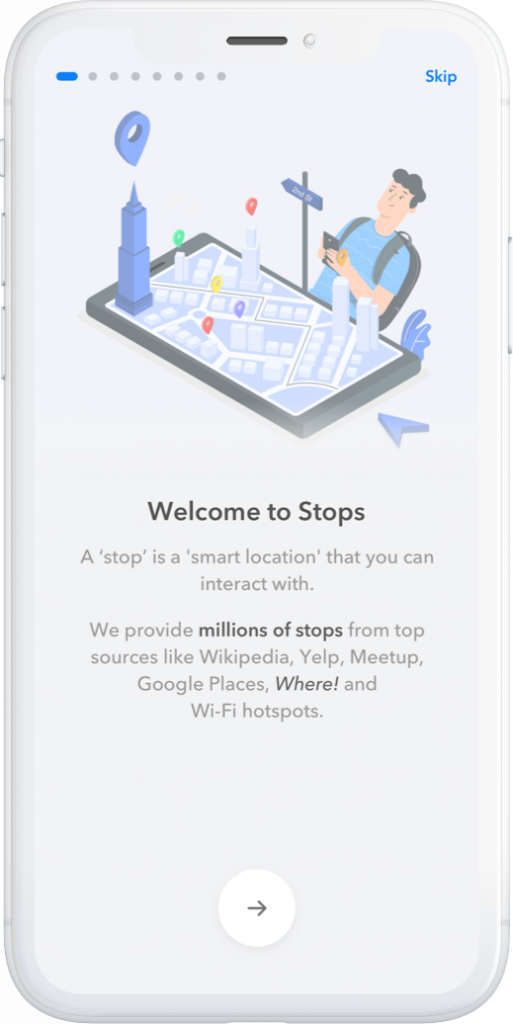 Multiple Admins for Cubes
You can now add multiple administrators for your Cubes.
Open your cube.
Click on the Cube's title (at the top of your screen).
Swipe left on any member to add a user as an Administrator or click on Manage administrators and search for new candidates.
Note: You can also delete users and remove administrator rights.
Long Press feature for Cubes
Now, you can long press on any message and access message and user controls.
Note: You can still swipe left to reply to a specific message or swipe right to forward a message to another cube outside the app.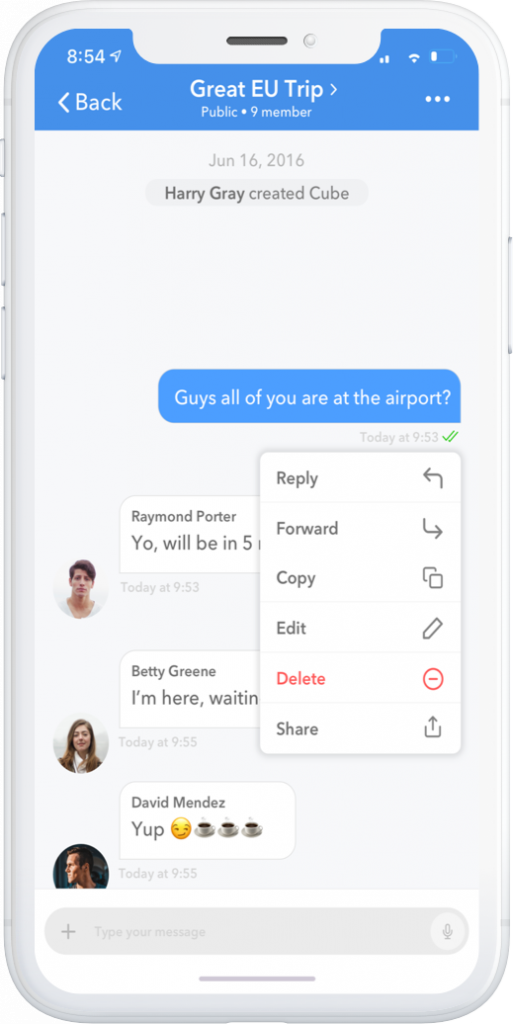 Reply with an Attachment
With this version 3.3, you can also now Reply to any message in your Cube feed with any kind of attachment, even an audio message.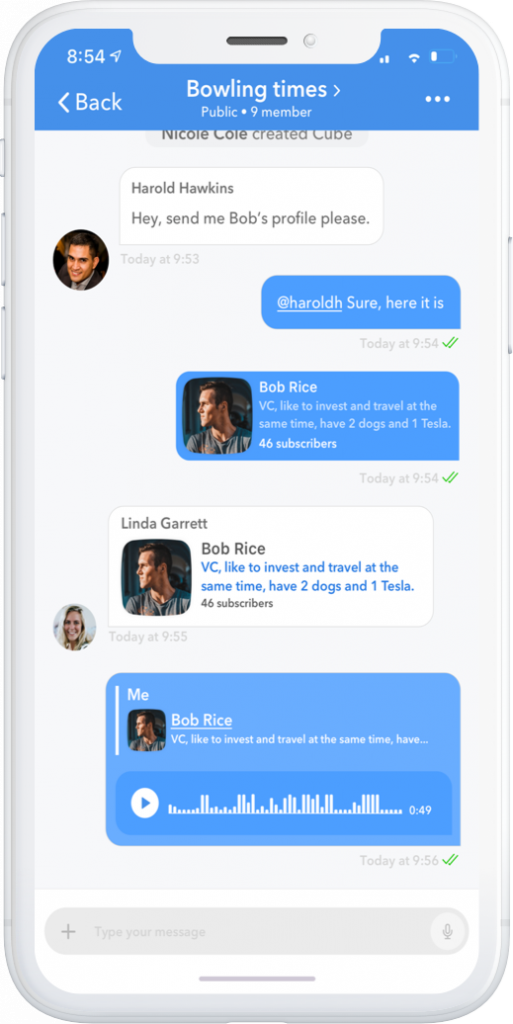 Share your Profile and stops outside the app.
Go to the My section of the app, and click on the share icon on the top right hand corner of the screen.
This allows you to share your profile with another Stops user or even outside the app!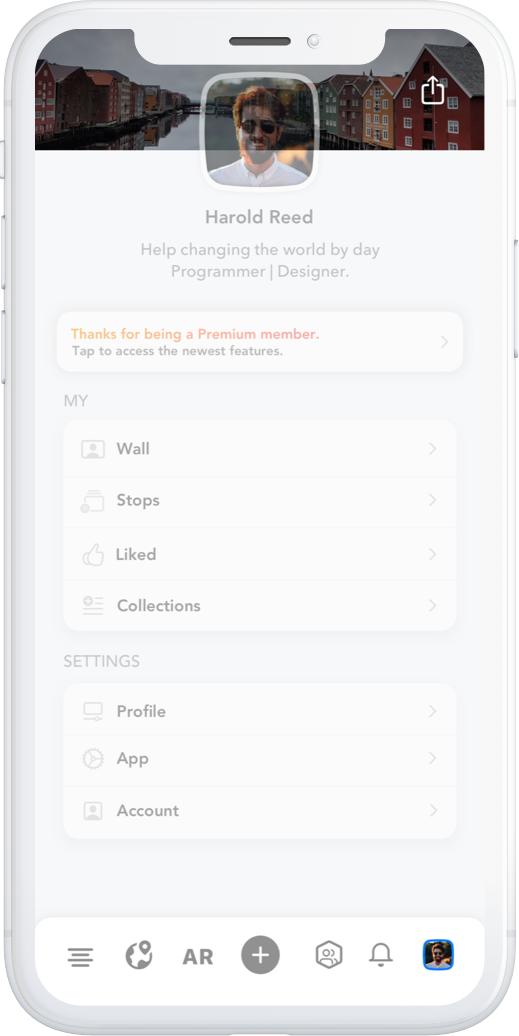 Now, anyone can access your public content from any web device, even without the Stops app on their device.