What's in 3.1?
With this 3.1 version you can:
– Boost your stops, so that they always stand-out in search results (paid-subscription option).
– Better customize the appearance of your stops in Augmented Reality, 3D Maps and search engine results.
– Share your collections outside the app (as interactive web pages). Check out this example: the Joe Biden collection
– Search more easily for addresses and users from the main search bar.
We have also loaded up many new stops for Where!,  which take you to locations for amazing facts around the world. Enjoy.
Read More about Boost…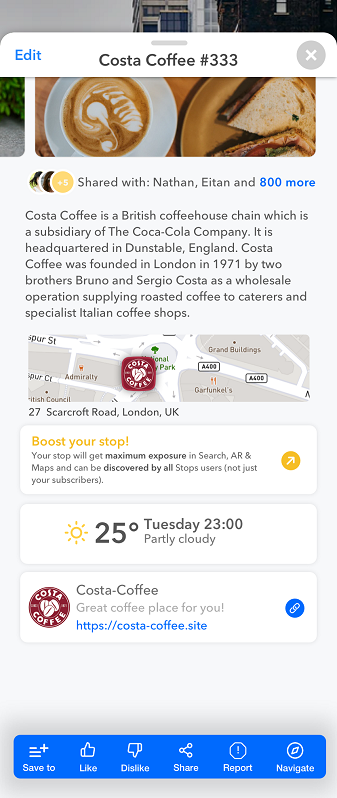 Every time you create a stop, you have the opportunity to Boost your stop so that it can be seen by all Stops users, not just your subscribers.
This feature is similar to the old Yellow Pages or turning your stop into an ad. Boost will help attract new users to your smart location, products and services.

You get a lot for your Boost! You can:
Add as many product links as you want to your Boost! This is your 'main' stop. Make it count and monetize all you want from your own products.
Keep your business on the map and standing out to all Stops' users (remember, even if you your stop is "Public," it is available publicly only to your subscribers unless you Boost!).
Add "weight" to your stop. Your Boost! will appear at the top of all of your search or filtered results around that stop's location.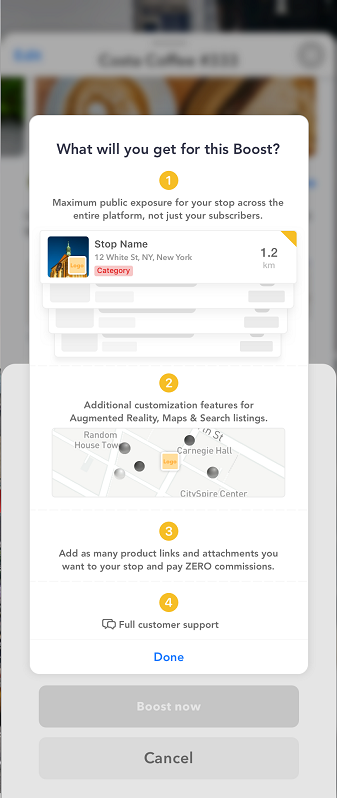 We offer 3 easy subscription options to pay for your Boost. The longer you boost, the more you save.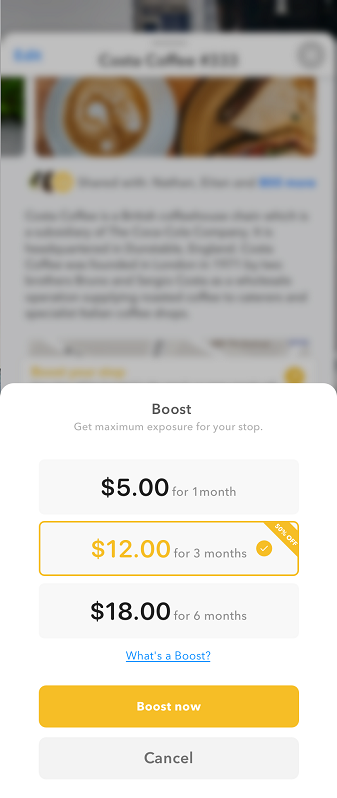 After you Boost, you'll see your stop "pop" out in search engine results to all of Stops users, not just the people who subscribe to you.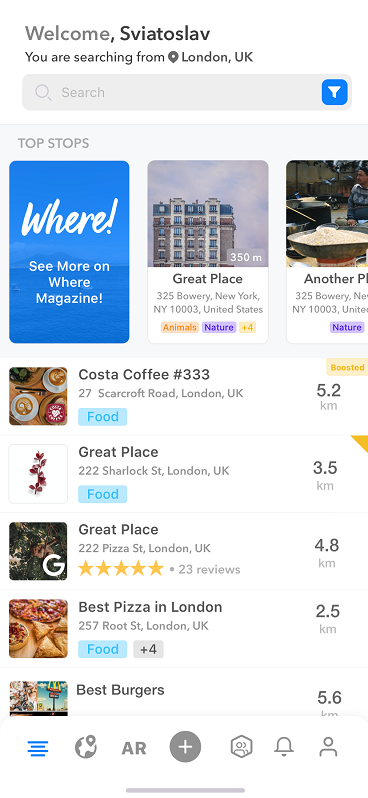 You can modify and customize your brand for your Boost in Search Results, Maps and Augmented Reality.

Your Boost will always stand out with your brand alongside top Tier-1 sources like Wikipedia, Yelp, Meetups, Where! and more.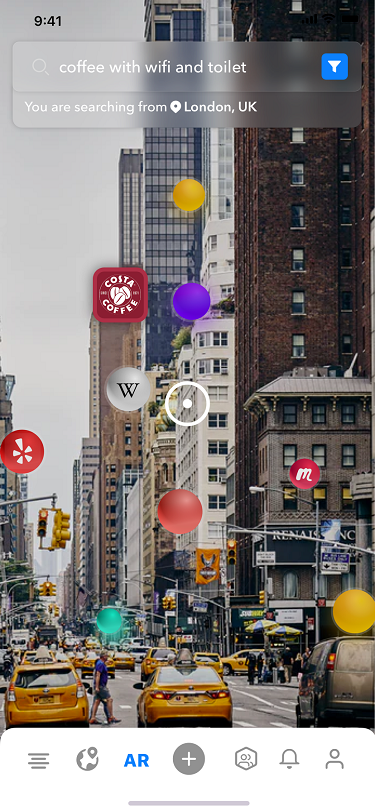 To manage your boosts, visit the new My Purchases area in your Settings area.