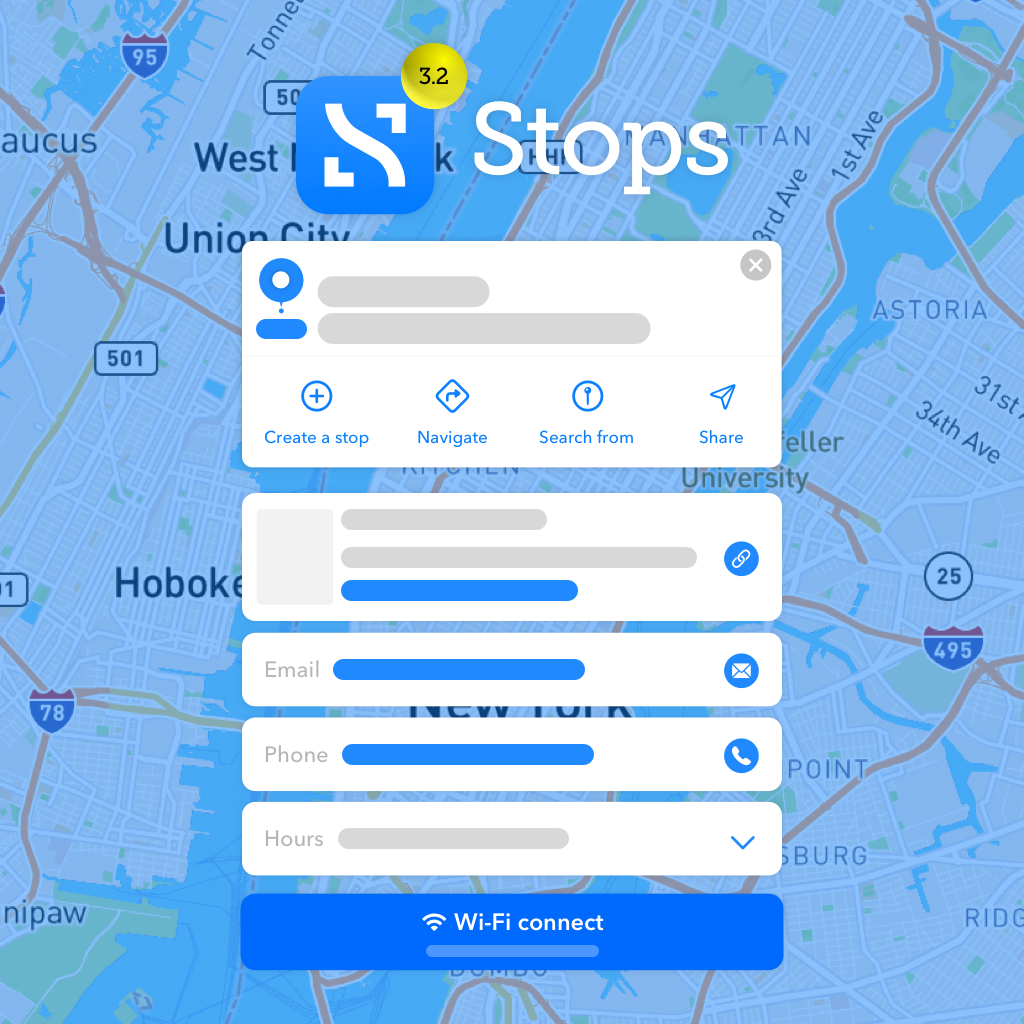 What's new in 3.2?
In this update you'll find:
Map Hub – This feature lets you drop a pin anywhere in the world and search, create a stop or share a location more easily. You can also navigate-to and access the stop's x/y/z location.
Business Fields – You can turn your stop into a 'smart' business location by adding business hours and WIFI to any stop. When users arrive at your location, they'll get instant context.
Free upgrade to "Premium" membership (formerly called 'Smart City Creator Studio+') – You can upgrade to Premium for free for 6 months. No cc details required.
The new My area.  Now, you can more easily access your Wall, Likes, Premium Settings and all of the stops you created from a much simpler interface.
Continue reading about new features below…
New Feature – Map Hub
There are lots of new tricks you can do with our new Map Hub.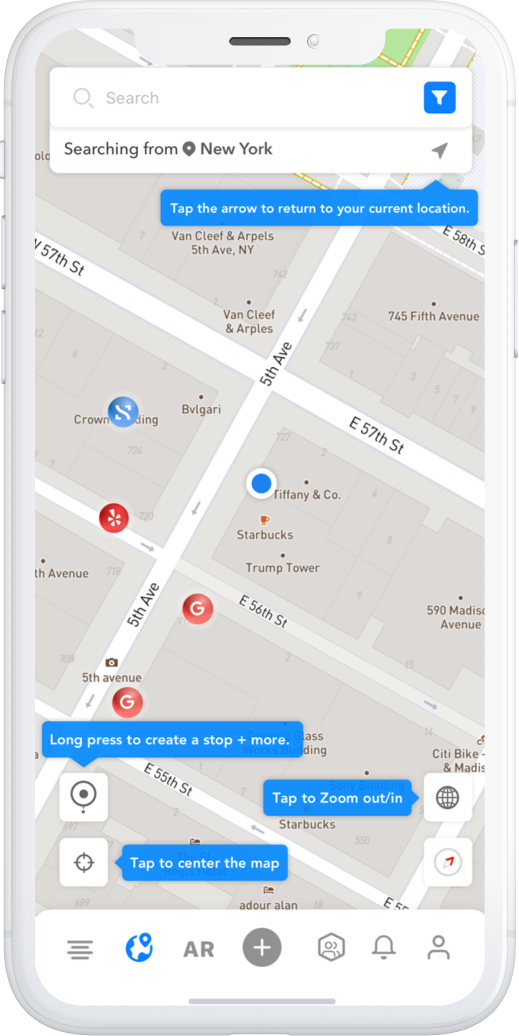 You can drop a pin anywhere in the world and:
Search around that location
Create a stop at that location
Navigate to the location
Share the location to another Stops user or out of the app.
See the x/y/z (3D) details for the location.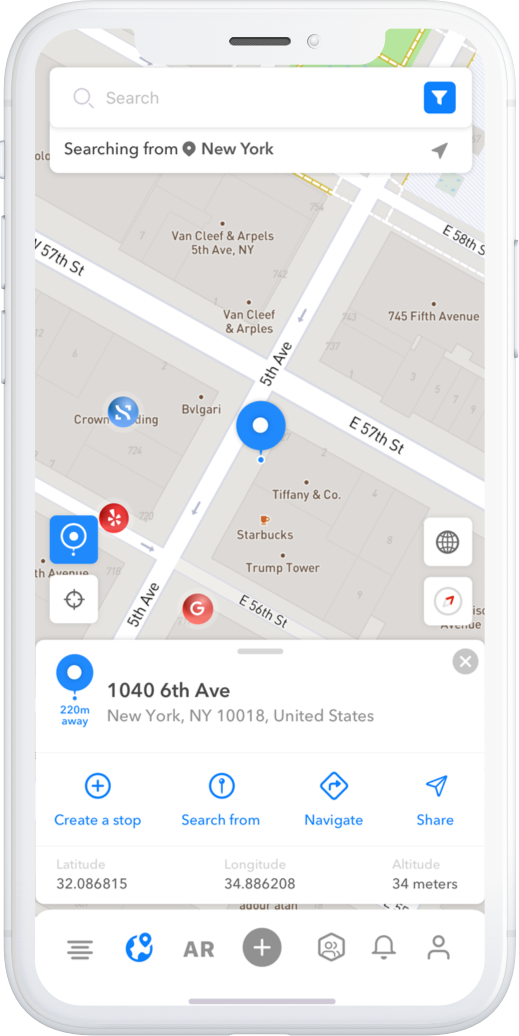 From the main map screen you can also zoom in or zoom out to Globe Mode (see the globe button).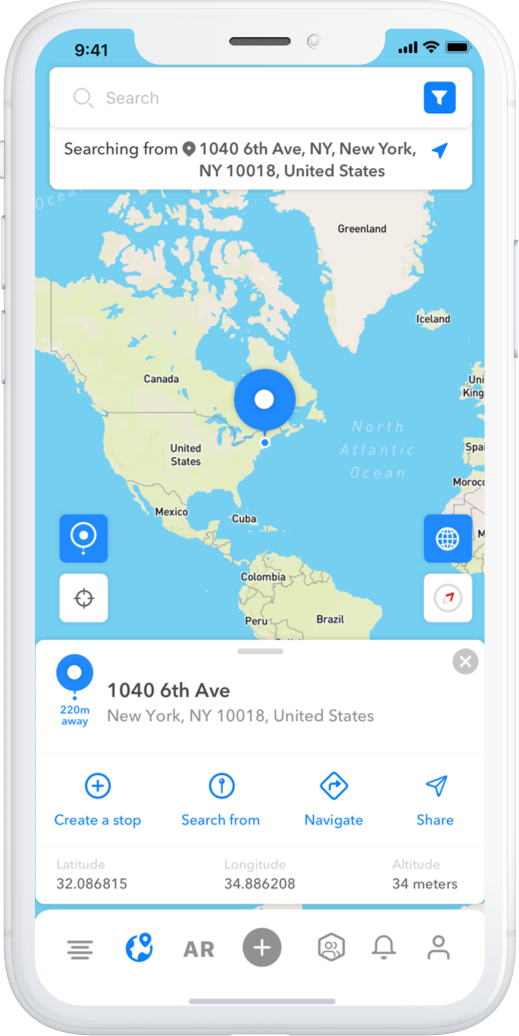 New Feature – New 'My area'
We've improved the My section of the app, where you can get to your Wall, access your Stops, Likes, Collections and Settings.
Click on the top banner to activate Stops Premium. This is a future subscription service, and as an early Stops user you will have at least 6 months for free until we actually start charging for this new service. No details or credit card required, and you can downgrade at anytime.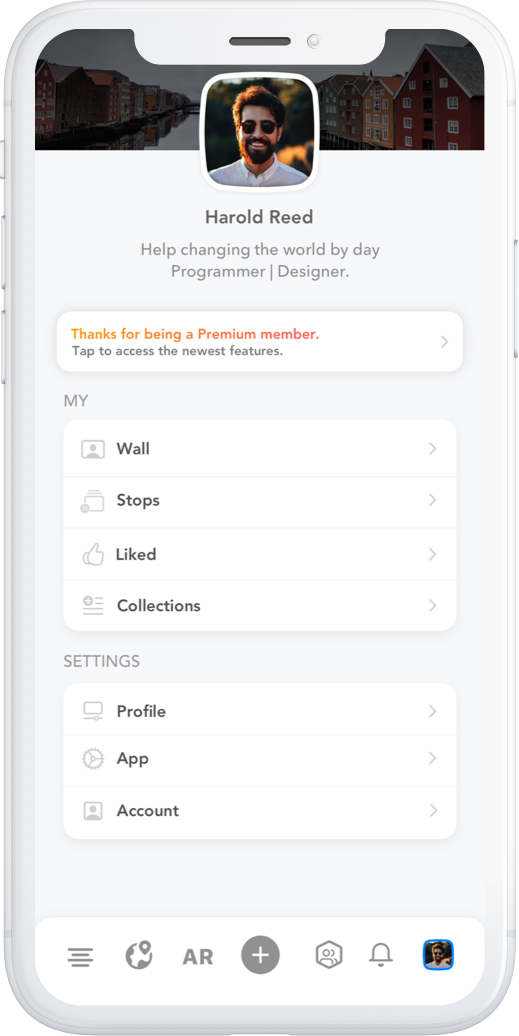 New Feature – 'Premium' section
After joining Premium with just a click, you'll be able to access customization features that will help you brand yourself or business across the platform.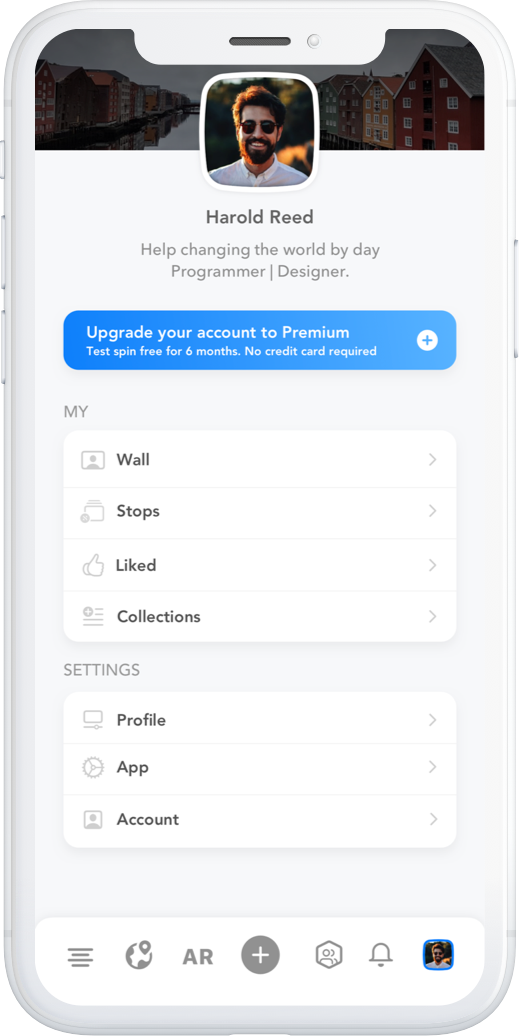 Inside Stops Premium area, you'll be able to customize your brand and look on Maps, Search Results Lists and in Augmented Reality.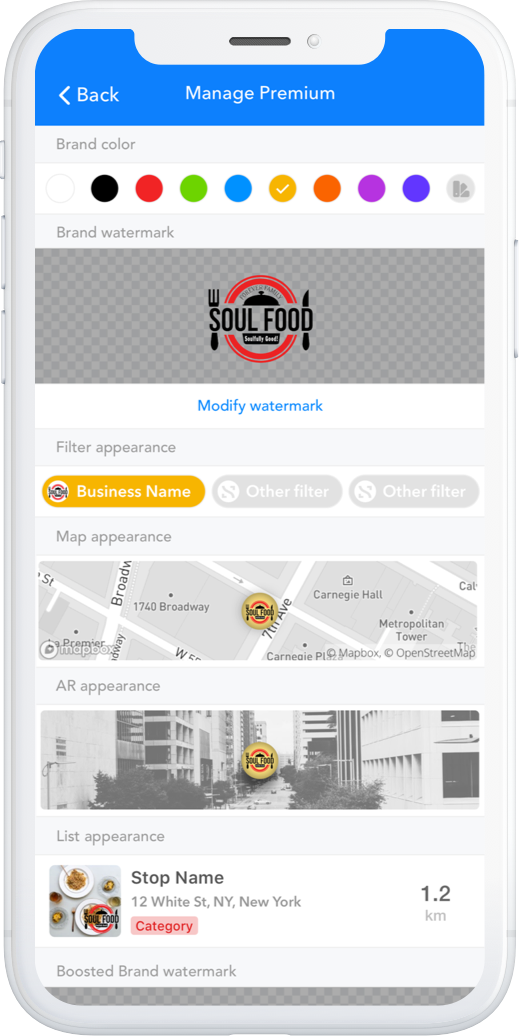 You can upload your own default color, watermarks/images and get a feel for your brand's 3D presence across Stops' geospatial search engine.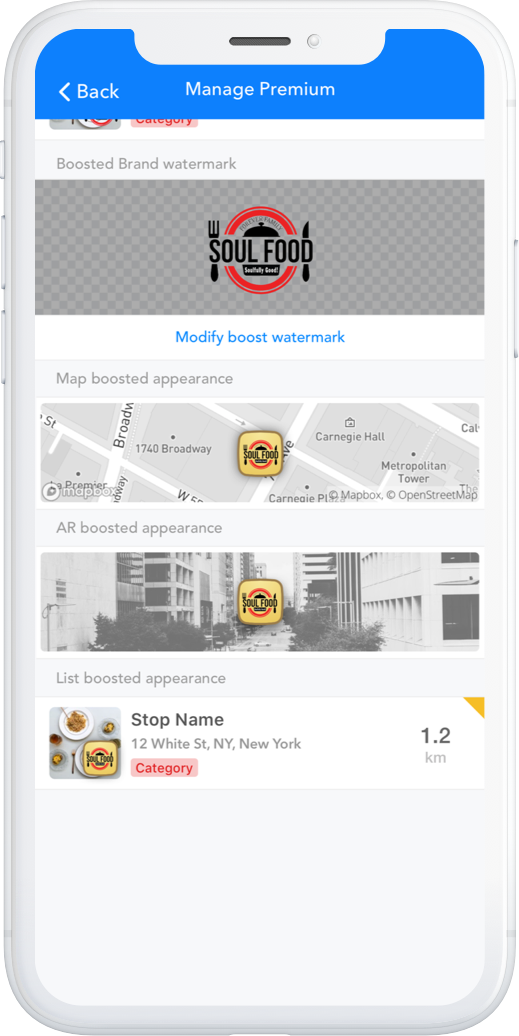 New Feature – Business Hours and Wi-Fi for any stop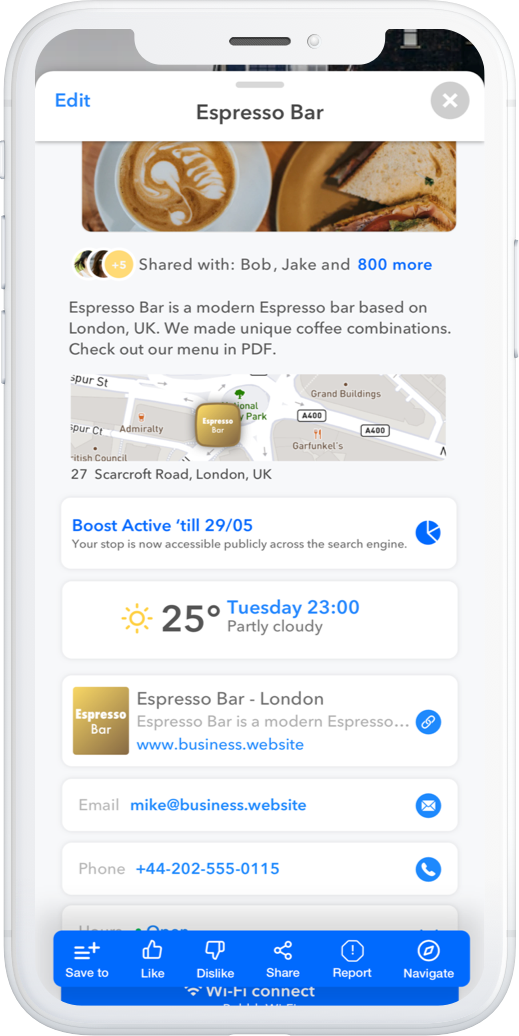 Yeah, baby! Business hours are back.
Yes, we're sorry. In a previous version we had temporarily removed our business hours component, but now it's back in a brand new way. And as a bonus for your patience, we're releasing one of the first Extended Business details area we're adding in the Create a Stop area, giving users now the ability to add Wi-Fi to their stops.
For some great examples, you can run a search for Wi-Fi in the app, subscribe to it and see lots of examples for Free-Wi for major airports around the world.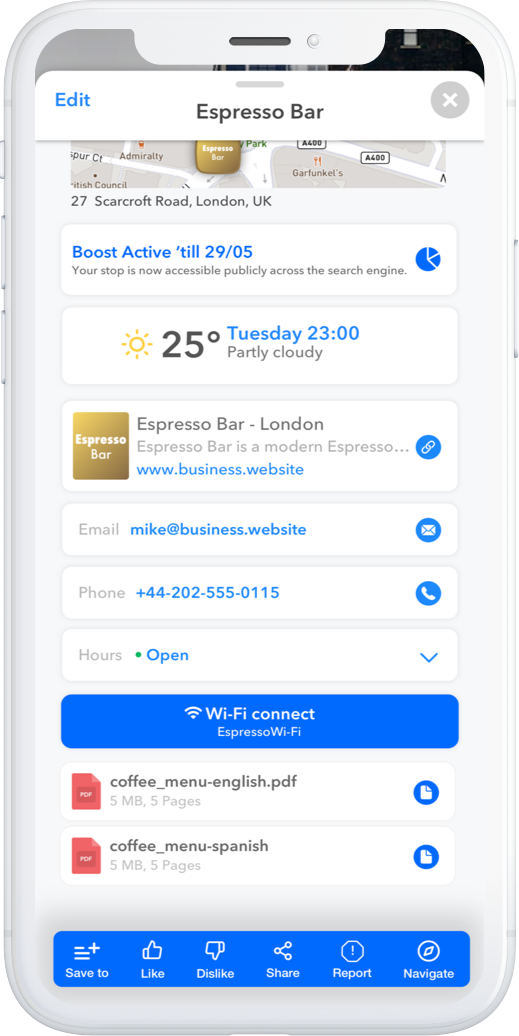 This is a perfect solution for your business or even home stops that you might share privately with friends or publicly with customers. Once Stops users arrive at your location, they will immediately get access to you Wi-Fi, without having to stand in line for it.