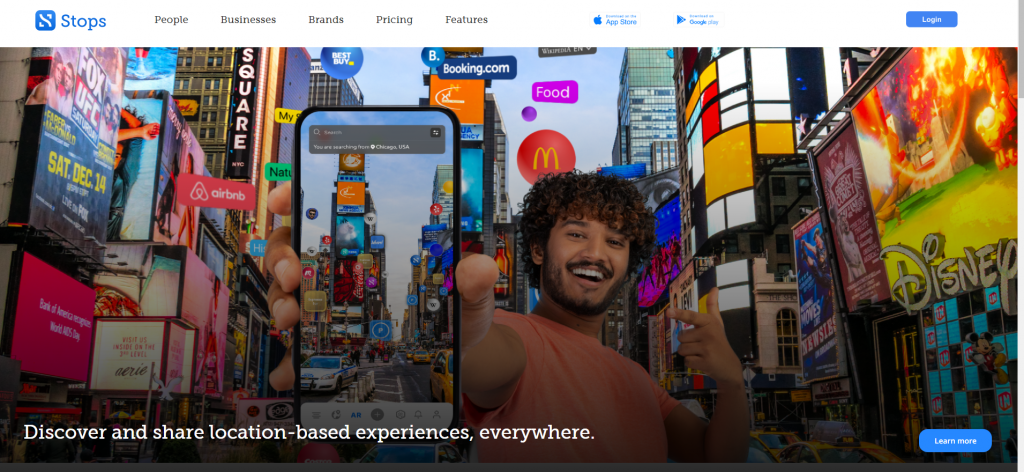 We've recently updated our website to better tell not just what Stops can do for People, but also for Businesses and Brands.
Apart from our apps for Android and iOS, Stops now offers all users to login to their accounts via our Web Version, accessible from the Login button on the top right corner of the page. Once logged in, you can search and discover locations, chat via Cubes, create new stops, manage existing stops and access Where! our in-app magazine.
Influencers, small businesses, retail chains and brands can also now upgrade their accounts to Premium or Enterprise accounts to get even more powerful tools like a 'smart location management dashboard' that includes geofencing, geo-coupons and a whole lot more magic built-in for offering location-based (and contactles) experiences.
Pricing is also available on the site.
Check out all the many new Use Cases we offer, as well as our new Videos section that shows our recent most experimentation with Augmented Reality and other features in our Sandbox.