By Eitan Chamberlin
In March 2018, I tested our beta product in the nation's capital. The results were pretty outstanding.
Here you can see the Wikipedia Article hovering gently above the White House Lawn.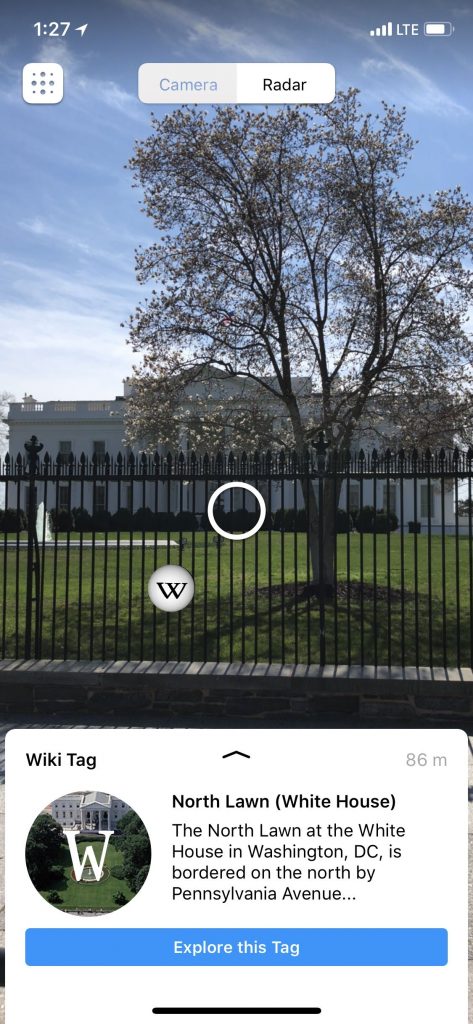 This stop was perfectly situated at the base of one of the many monuments near the White House…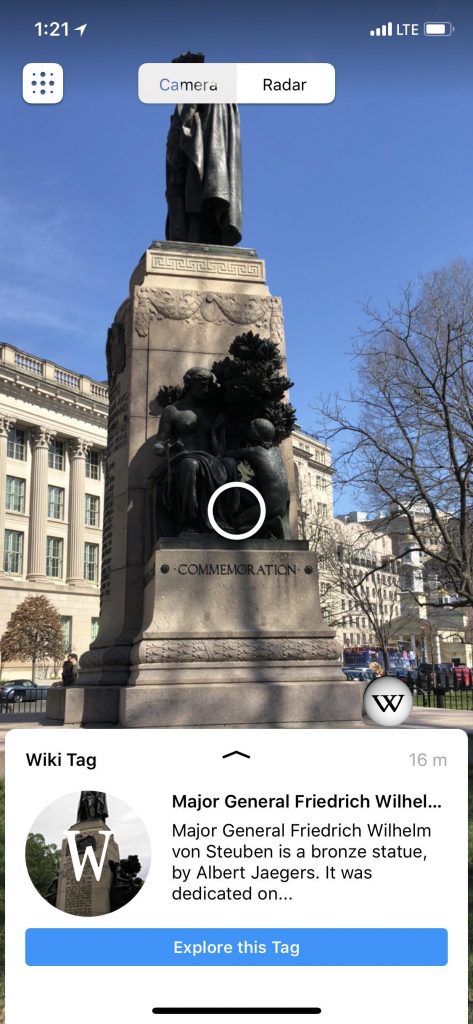 One of my favorite stops that I created ("Drop a Stop") was inside a local Starbucks in Maryland.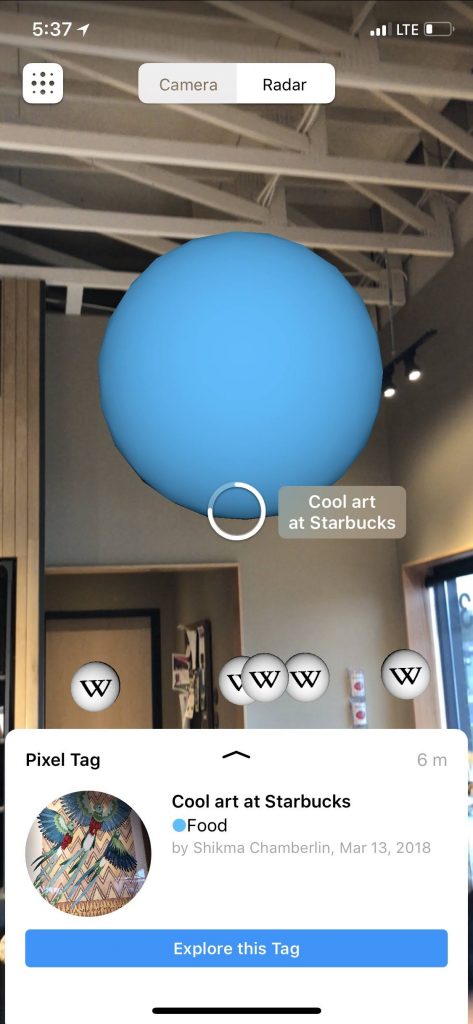 And it was even more impressive when viewing it from outside.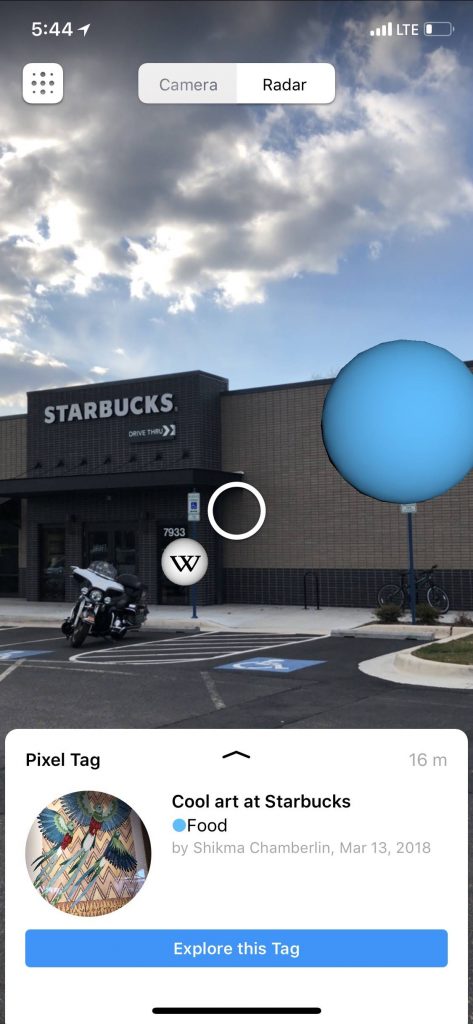 Thousands of stops now appear around Washington DC. We hope you enjoy!