Where! is currently available for iOS users only.
Today, we launched our new, in-app Where! magazine for iOS (coming soon for Android). That's 'Where' with an emphatic exclamation point, and you'll soon see why. 
Where! takes you to amazing stories around the world…where famous songs were written…where movies were filmed…where news was reported…and where incredible historical events happened. You'll even find incredible restaurants, along with travel ideas and Collections.
You can access Where! from the bottom left of the main AR or Maps interface, or from the main menu.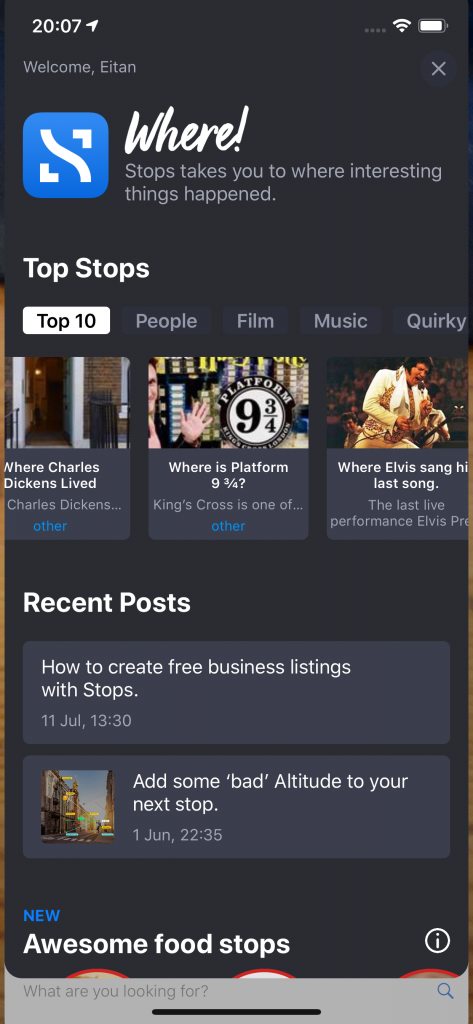 Where! is not a magazine. It's a global, interactive experience that could ultimately give Fake News a final blow. Around here, we say that "content in context is king."
Once you open a stop from Where!, make sure you scroll up. You can dive into the map, get context for the stop
(closest restaurants or nearby Wiki articles), including the current weather, and share it via Cube or anywhere outside of the app to your favorite social media site.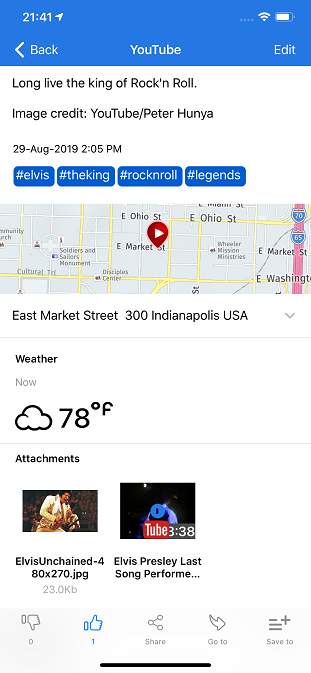 You can also add any Where! stop to a Collection, like the name of the city where the Stop is 'Indianapolis' so you remember to visit that stop on your next trip. Just click the '+Save to' button at the bottom right of your screen.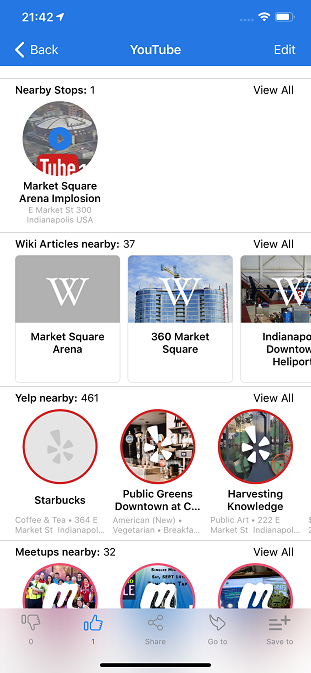 We hope that you too will be inspired by unique knowledge that asks the simple question Where did this happen?, and hopefully contribute some of your own knowledge back into the community with an emphatic Where! of your own.  If you do, and they impress us, and they're public, we'll include your contribution to the rotating list of Stops. New ones get added regularly.
Lastly, remember, Where! stops also appear in our search engine, and if you ever do 'get-to' them, you should see them in Augmented Reality via Stops!
Happy Stopping!
Eitan Chamberlin