We've just released Stops for the Web, version 1.0
Over the past years, we've unveiled apps for Android, iOS, Apple Watch, navigational consoles and Augmented Reality glasses.
Now, we're showing you that our platform flows into the 'ole fashioned Web, giving our users and businesses the full comfortable ability, to discover, create and share stops right from their desktop!
We've got a lot more to do here. It's just a start. But we're excited about the endless possibilities here for users.
Think of it. We've given the awesome power to securely connect anything digital from their desktop to any location in the world, and when their subscribers are nearby, with any kind of device, they'll get notified and/or can interact with the data.
It's a gamechanger for both businesses that want to share their locations and for people/customers who want to simply find the closest product, coupon or AR experience from their favorite businesses.
How to access? Just go to our website stops.com and click on the Login button on the top right of your screen or access from here.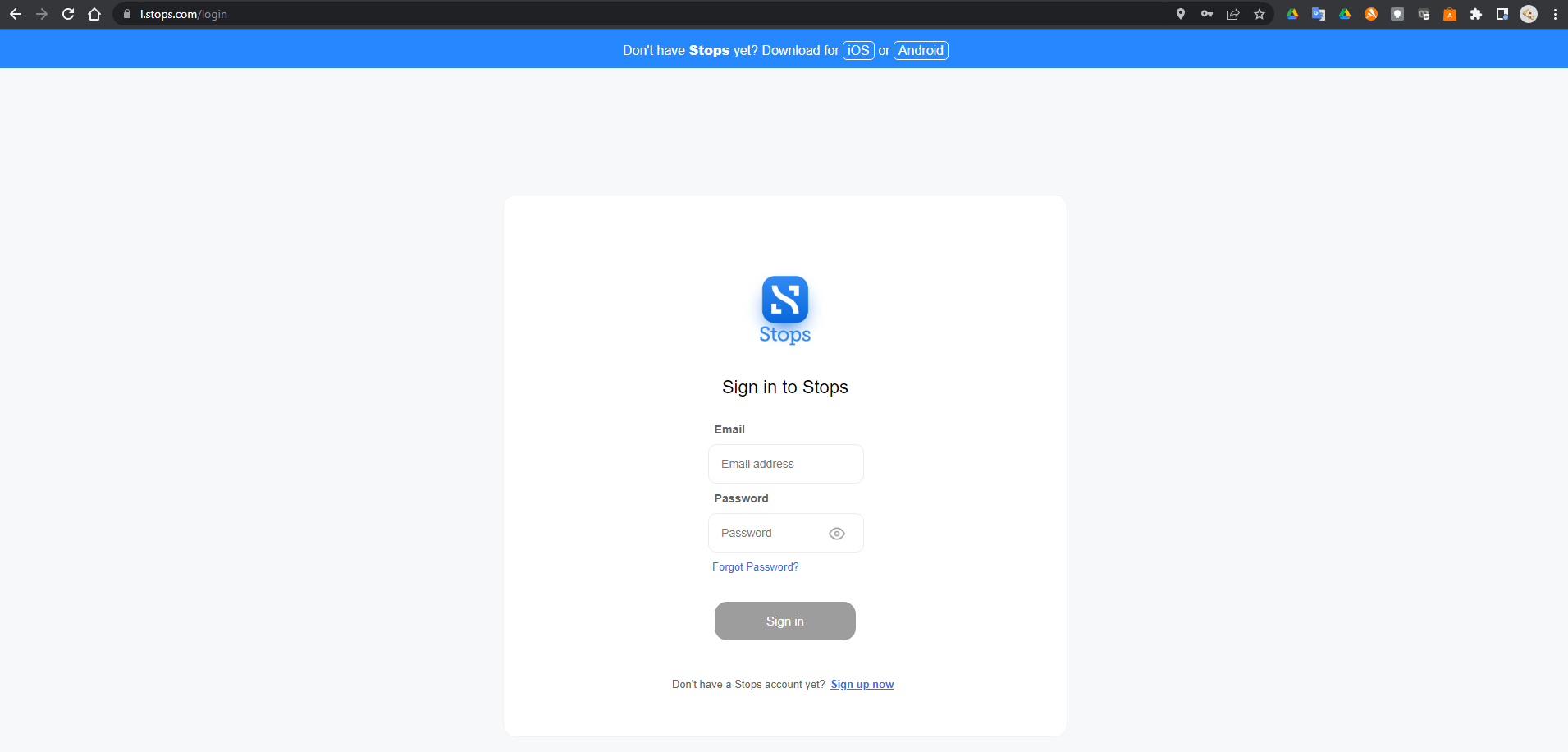 Things you can do with Stops' Web Version (for your desktop):
Discover nearby stops from the sources you have subscribed to. To turn on/off filters you must set them in your mobile device app for Android or iOS.
Spoof. Search around any address in the world to see what nearby content is there.
Chat. Access all of your Cubes (chat groups), chat and upload anything to the conversation. To create new cubes, you'll need to do this from within app.
Create stops. You can do this from the side control panel or click anywhere on the map and click the + button.
Share stops outside the app.
Visit your Wall
Access Where! magazine
Report to us if you see anything weird or bugs you encounter.