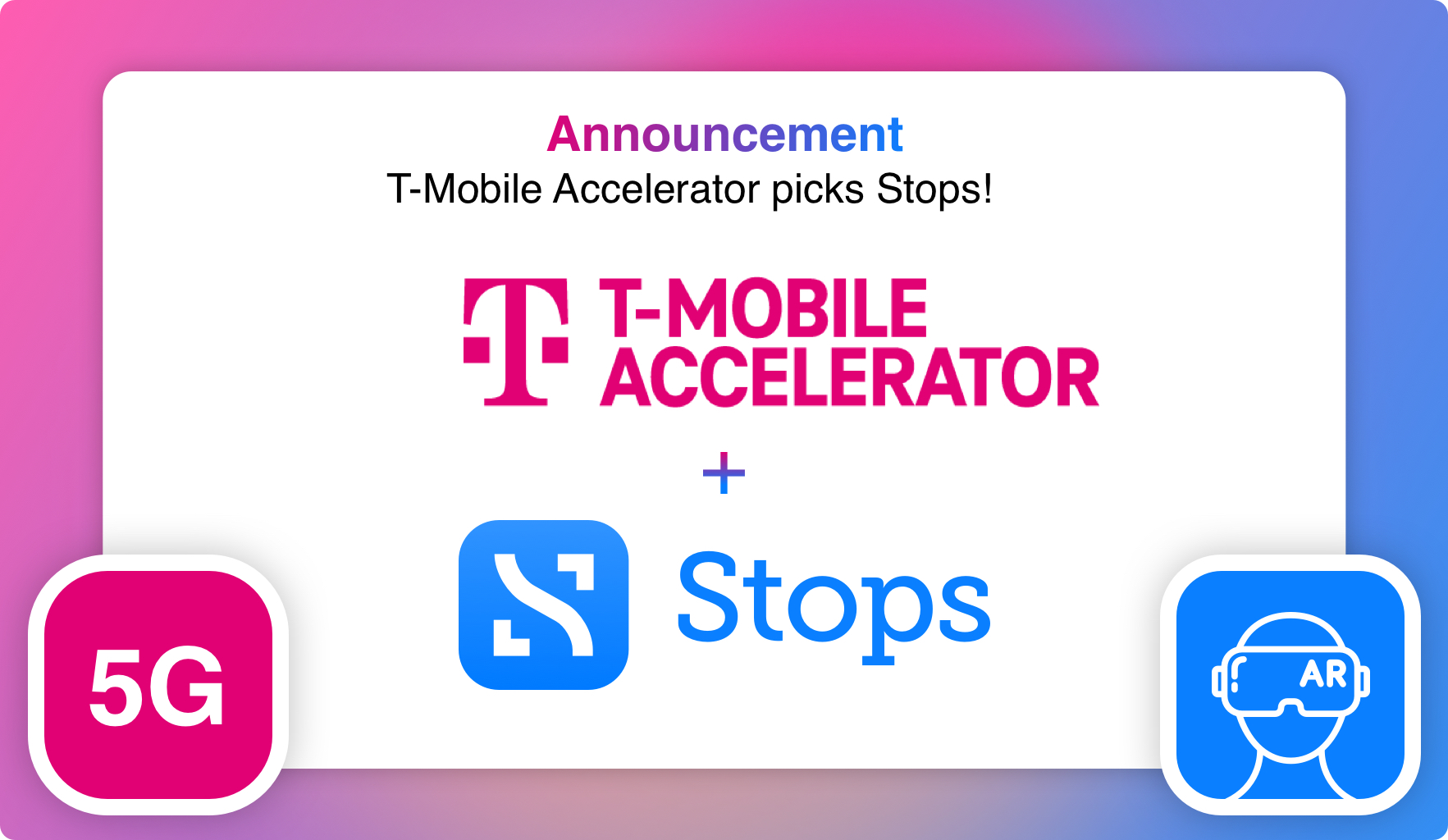 T-Mobile Accelerator + Stops
T-Mobile chooses just a handful of companies every year to be part of their T-Mobile Accelerator program.
We're happy to announce that Stops has been chosen to work with T-Mobile.
Together, we'll study ways to maximize the use 5G and greater on-location data accuracy and produce a new, customized app for their Snapdragon Spaces Augmented Reality glasses, to further display the power of Stops' geospatial search engine and platform.
Here's T-Mobile's official announcement: https://www.t-mobile.com/news/network/t-mobile-expands-accelerator-program
"5G and Augmented Reality have the potential to transform gaming, education, training, the way we communicate and so much more…With the T-Mobile Accelerator, we are partnering with the brightest developers and entrepreneurs to drive the 5G ecosystem forward and bring revolutionary new 5G-powered applications to life."      – John Saw, EVP of Advanced & Emerging Technologies at T-Mobile.