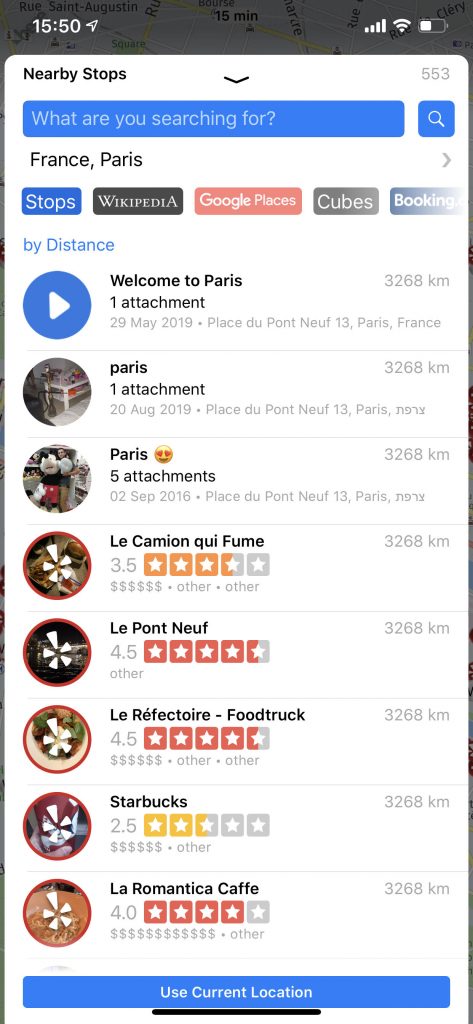 It wasn't a super-duper interface change, but once you try it you'll feel how Stops' geo-based search engine is pushing farther than ever, gathering more relevant results for your keyword searches. We're working hard at it, and it's getting better all the time.
In our new version you can carry your keyword with you from address to address (stop to stop) and use it as a great way to filter the content around you or collect keywords and create amazing research, real estate and travel Collections out of them.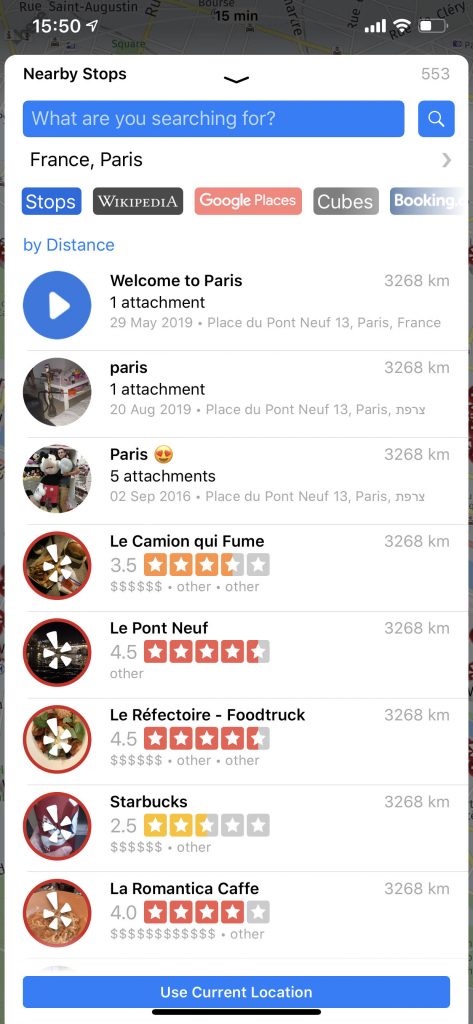 In this version (2.4.3), you can:
Search by keyword anywhere in the world and the engine keeps pushing to find the closest stops across multiple data sources (Wikipedia, Google Places, Yelp, and more).
Spoof your location much better and have the ability to reload your previous search.Collect stops by keyword more easily to build itineraries and study them interactively via Collections.
Filter more 'passively.' If the data source doesn't appear in your area, then the filter button disappears automatically.
Filter by My Stops. Once you've made your first stop, click on the yellow My Stops filter to see only your content in the search engine and in Augmented Reality.
Pop open the app and give it a try! What's stopping you?