Here's a sneak peek of what's in the sandbox and coming soon for all users: new 3D Map Features.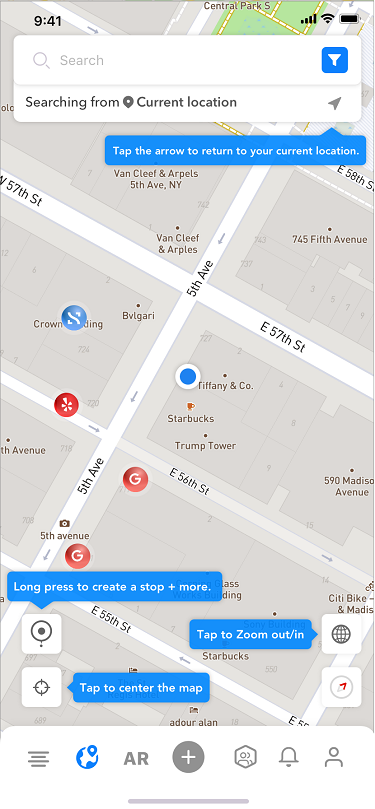 The new map features include:
The ability to long press anywhere on the map to drop (or move) a pin.

Search around the location
Create a stop from that location
Navigate to the location
Share the location inside or outside the app.

Zoom out to enter globe mode or zoom-in to return to street-level
See the X/Y/Z coordinates.